I'm a bootstrapped marketing software entrepreneur from Kitchener Ontario Canada.
I make my living having worked for over 15 years on the internet.
I've launched a membership site that made $3,000 in the first week and scaled to $30,000/month in the first 5 months, with 

no funding

.
I helped scale a software business to achieve repeat 7 figure years with 

no funding

.
Here I'm trying to see how many people I can help.
My background is in computer science and have a passion for marketing, so naturally I gravitated to creating marketing software like Response Magic Email Marketing Software, and Home Office Pro Network Marketing Software. Working with marketing professionals in the industry has shifted my focus towards marketing but I don't think i'll ever really lose my passion for developing software. I think this is why i'm so attracted to Internet marketing as it allows me to utilize my technical expertise to create systems to leverage marketing strategies.
With the creation of this blog i've been able reach out and help thousands of business owners and entrepreneurs to navigate the digital marketing landscape.
I'd love to have you join me and more than 5,000 business owners who get my updates.
In the Bootcamp I'm going to show you..
How to un-cover what your market is already searching for and how to tap into it.
The 3 steps to getting your website listed at the top of the search engines.
My step by step method to attracting customers for free with information.
How to build an effective communication channel so you can influence your market
How to attract customers and get referrals with social media
Get the Free Online Course
Learn How to Attract Customers for Free with Un-Tapped Traffic Sources
and join over 5,000 business owners who have downloaded the free course.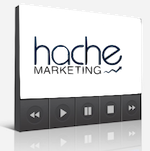 (I will never share your information or send you junk!)
To your success,
Ryan Hache.