Today i'm going to share an article marketing tutorial for newbies that shows you the possibilities of attracting customers with articles online.
Article Marketing Tutorial for Newbies
I hope you enjoyed this article marketing tutorial for newbies!
Avoid the 3 big mistakes website owners make that cause them to be left with no visitors and no sales from their website.
Get the Free Online Course
Learn How to Attract Customers for Free with Un-Tapped Traffic Sources
and join over 5,000 business owners who have downloaded the free course.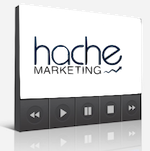 Did you enjoy this article?
Get The Free Course
his amazing free course will teach you, step by step, how to un-cover hidden traffic sources for your target market and drive a steady flow of free traffic to your business. Get Instant Access Just enter your email and click "Get Updates!" ( it's free)