Have you ever wondered how to automatically post facebook to twitter for each status update?
In this article i'm going to show you step by step how to automatically post your facebook status updates to twitter so you can stay more productive and keep your twitter followers in the loop all the time and increase your reach with every post.
Automatically post facebook to twitter
Now you are probably wondering in the back of your head.. I want all my business posts to go to my business twitter account not my personal twitter and visa versa.. well I will demystify that in this post as well so you can be sure you are posting only from the right facebook fan pages to the right twitter accounts.
Step 1:
Log into your facebook account
Step 2:
Assume the role of your facebook fan page by clicking in the top right hand corner drop down arrow.
Step 3:
click on the page you would like to sync with twitter.
Step 4:
click edit page in the top right hand corner
Step 5:
click resources
Step 6:
click link your page to twitter
Step 7:
it will tell you you have to continue as yourself to continue, go ahead and click continue
Step 8:
a page like this will appear, click the link to twitter button.

Step 9:
A box will pop up that say authorize app. check to make sure you are logged in as the twitter account you want to link up. If not you need to click sign out. once signed out you will see the same screen this time it will have a login. You can now use the login credentials from the twitter account you wish to link up and click authorize.
There you have it 9 simple steps to easily leverage your time and automatically post your facebook fan page status updates to twitter.
Get the Free Online Course
Learn How to Attract Customers for Free with Un-Tapped Traffic Sources
and join over 5,000 business owners who have downloaded the free course.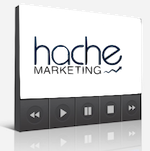 Did you enjoy this article?
Get The Free Course
his amazing free course will teach you, step by step, how to un-cover hidden traffic sources for your target market and drive a steady flow of free traffic to your business. Get Instant Access Just enter your email and click "Get Updates!" ( it's free)