In this article i'm going to answer a question, How to Get People to Find My Website.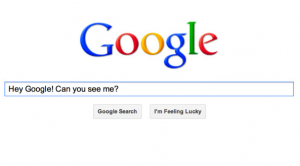 If you have a questions please click ask a question box on the right hand side of the screen, or ask me anything @ryanhache on twitter.
Jessica writes: I am struggling with targeting an online audience.
How do I have people look for me? I know I can close it once they show interest.

Thank You

Jessica
The first thing to understand is that people don't look for people or websites.
They look for answers to their problems. Specific groups of people have specific problems that need to be solved to give them to result they desire.
For example I'm all about helping business owners use the internet to attract customers to their businesses. So I would need to find out what problems business owners are having that relate to getting more customers online. This article is an example of that. "How to get people to find my website" is a problem many business owners face when trying to attract customers online. It's also something they might search for when they are looking to solve that problem. This is called a Keyword Phrase.
Each Keyword Phrase has a certain number of people searching for that Keyword Phrase each month. The way you get found is to create content on your website or blog that address that need with the goal of being displayed in the search results for that keyword phase.
Getting ranked in the search results for a keyword phrase your ideal customers are searching for is a great way to indirectly build rapport with your target market and provide the opportunity for you to help them solve their problem easier with a product or service you offer.
So what is the secret, how to get people to find my website?
The trick is to create a list of keyword phrases that…