Hey Folks,
Here is a quick actionable tip how to link a facebook image to a website to get More Engagement and Higher Click-Through Rates to whatever you might be promoting on Facebook.
Please Note: Ability to link a facebook image to a website is only available for "fan pages" so if you don't have a fan page maybe its a good time to create one.
To create a fan page check out.
How to link a Facebook Image to a Website
Video Notes: 
-> Image Dimensions 484 px (wide) by 252 px (tall)

In this short video I'm going to show you how to create an image to post on Facebook.
How to Create the Image to Post on Facebook
Video Notes:
-> Free Screen Capture Software – Jing by tech smith
-> Free Image Editing Software – Pixlr.com
If you liked these video, why not try a clickable image post on Facebook to share this article with a friend!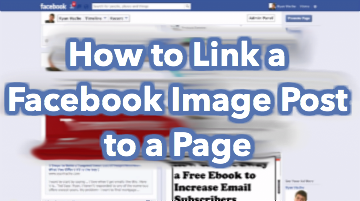 Click here to download the image to use
to your success,
Ryan Hache