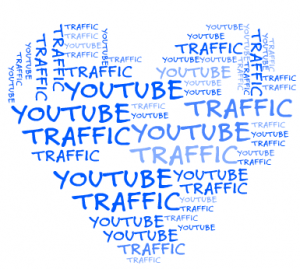 So the other day I get an subscriber email from a magician.
He was looking to increase the number of live events he was getting booked for.
-He is a local business.
-His target market is Business Owners and Event Co-0rdinators.
-He has an existing client base.
-He would rather hustle than spend money on advertising.
So here we go Hustlers,
Here's what I would do.
Marketing for Magicians
2. Pick a design and upload your logo
3. Create an about page with your contact info on it and put some copy on that page as to why they might want to hire you for their next event.
4. get a camera and someone who can record you, pro or amateur.
5. Create a video that invites your prospect to have you at their next event and upload it to your youtube channel, copy the embed code and put this video on your about page.
(get your youtube channel updated with your picture at least. Getting is designed is best )
6. Create a simple customer magnet with responsemagic.com that requests name, email, phone number, with that video on it.
7. After they fill out the opt-in have them land on a thank you page that invites them to subscribe to you on youtube (you can get the subscribe button for youtube here).
and just create the page by adding a page to your blog.


8. list all the popular venues in your city. (or places your idea customer would rent to hold an event in your city)
Example lets just say..
Statue of Liberty
Golden Gate Bridge
Ect.
The idea is that there must be people searching for the keyword.
Check out my free course if you haven't yet, its all about finding un-tapped traffic sources on Google.
9. Have someone practice recording your act.
10. Do a free show at the statue of liberty. (hand out a ton of business cards)
11. Record it.
12. Name the video file statue-of-liberty.mov Upload it to youtube
13. Title it "Statue of Liberty Epic Magic Act"
14. Put an annotation on your video that says " Click the link in the description if you want to book me for a live show for your event."
15. Put an annotation on your video that says "click here to subscribe to get more videos like this"
16. Put the link to your customer magnet (contact page) as the first thing in the youtube description. Then give your video description a nice long description including the terms "statue of liberty"
17. Create a blog post on your new blog and call it ( "Statue of Liberty Magic Act") and put the video on that post.
18. Import all your existing contacts into your email marketing system. Here's how with ResponseMagic
19. Broadcast an email an include the link to your blog post that contains your video and ask them to share it with a friend if they liked it.
*repeat these step with other keywords your find in your keyword research phase.
One of your keywords should be "yourCityName Magicians".
The bigger your client email list grows the more views you can drive to your video the day you upload it.
This will help you show up in google and get more traffic.
More traffic means more likes and comments which means even more traffic.
If you can start this snowball effect with each video those videos will remain on youtube generating traffic and can eventually make you the go to magician for each venue in your city or state.
It will also keep you in the mind of your existing client base.
Out of sight, out of mind.
Don't be out of sight with your existing customers.
Would this work for someone you know?
Help them out by sending them the link to this article below
http://www.ryanhache.com/marketing-for-magicians.html 
To your success,    Ryan Hache