What is a squeeze page?
A squeeze page is a one page website that gives an ethical bribe in exchange for the prospects email address or other contact information. It usually doesn't include any other links on the page leaving the only option to opt-in. Recently we have been seeing squeeze pages used on blogs and even government websites and in that case it is common to leave prospects the option to say no thanks to the opt-in. I think this is a good touch and allows you to pull off a squeeze page on something like a government website where you are obligated to share the content with or without opt-in.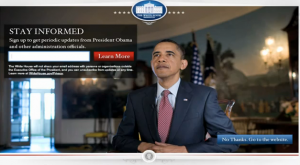 If you have been thinking about creating a squeeze page video, you might be on to something.
In this video i'm going to show you why you want to use a squeeze page video and how to script your video to convert your traffic into subscribers and sales.
Why Create a Squeeze Page Video?
You get to read people your headline on auto play
It's more engaging and entertaining
It allows you to brand yourself
It creates trust and prestige.
How to Write Your Squeeze Page Video Script
Read Your Headline ( What's in it for them )
If you want to learn more about writing great headlines you can check out this article by Brian Clark  at Copy Blogger
How to Write Magnetic Headlines
Define the problem and Promise to solve it.

Aggravate the problem
Remind them of the pain of the problem

Create Curiosity
Derek Halpern from SocialTriggers.com

Call them to Action
Action Step
-> Easily Create a Video Squeeze Pages and Automate Your Sales Pipeline for Free